Safeguard Your Business with Insurance In Ontario
Running a business comes with many responsibilities and a lot more uncertainties. While you are doing everything possible to earn profits and secure your and your family's future, invest a rational amount in business insurance in Ontario.
It protects your business from unforeseen events like damage caused to and due to
Your products or services: General liability Insurance

Your commercial vehicles: Commercial insurance

Your employees: Professional liability Insurance

Your business property: Property Insurance
And at Reith & Associates, we help you buy insurance coverage that safeguards your business interests and helps it thrive for a long time.
Speak to one of our registered business insurance brokers with your needs. We compare the features and rates of more than 40 business insurance companies in Ontario.
You Focus On Growing Small Business. We Will Protect It
A business faces multiple risks as it starts growing. Starting from home to building a big business group, you have come a long way — and need small business insurance coverage more than ever.
Small businesses may have different challenges but there is an insurance policy that compensates for third-party claims, personal injury, property damage and many other unforeseen events.
And we can help you figure that out.
We are a knowledgeable, experienced and award-winning small business insurance broking firm in Ontario that can help you buy the best insurance solution for your business.
What we help with
Understand your business insurance needs

Shops for insurance policies on your behalf

Sharing instant quotes

24*7 online help
Speak to one of us at (519) 631. 3862 for all your queries.
Business Insurance Add-Ons
There are some risks typical to specific businesses. If you find existing business insurance cover inadequate or need extra protection for complete peace of mind, discover what all you can explore.
Small Business Insurance
Started small? Leverage the benefits of business insurance in Ontario that ensures your small business runs safely and securely without facing closure.
Home Business Insurance
Running a business at home is not covered in home insurance in Ontario. Get extra coverage for equipment, inventory, etc at rates you can afford.
Business Interruption Insurance
Protects businesses like retailers or manufacturers if some unexpected incidents disrupt the working during normal business hours.
Speciality Insurance
Compensates for special risks which are not common to all businesses like snow removal, electrician, plumbing, engineers, painters, carpenters, architects, etc.
Surety Bonds
Prevents project owners from paying damages or bear the financial loss due to failed or delayed delivery from building contractors or suppliers.
Get tailored business insurance in Ontario that covers maximum risks at competitive rates. Do not compromise on the safety of your business and get
The Reith Commercial Advantage™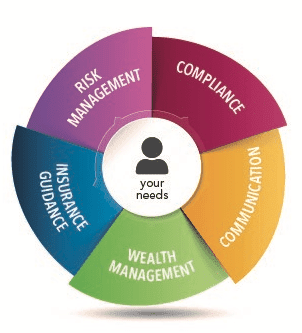 A bespoke program that encompasses the 5 elements of our full spectrum solutions for small and medium enterprise.
Offering a digital platform for those who desire an on-line or mobile access to documents, policy changes, claims reporting and generating pink slips and certificates of insurance
Ensures the continuity of your business and the preservation of your family's quality of life
A holistic approach to commercial risk management through the application of our unique process and our exclusive discovery method of learning about you, your business and your family's needs and future expectations
A team of dedicated professionals uniquely trained to provide an exceptional client experience
Frequently asked questions
Every Question Is Answered—Ask 24*7 Support
If your question is not listed here, we are happy to answer over a phone call. Give us a call at (519) 631-3862, Monday–Friday, 8:30 am – 4:30 pm or by appointment after the office hours time.